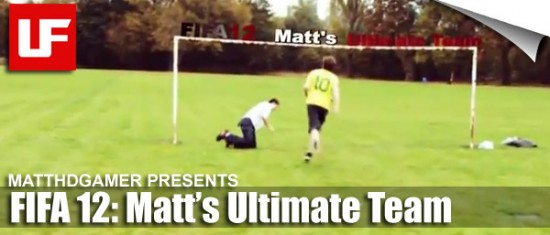 One of UltimateFIFA's favourite commentators is back to our screens with a great new series revolving around building his Ultimate Team.
In the series, "Matt's Ultimate Team" MattHDGamer guides us through the trials and tribulations of his FIFA 12 Ultimate Team campaign in his unique, charastmatic style.
With daily episodes Matt talks us through the games, the players and the transfers and provides us with useful hints and tips to help us build our own Ultimate Teams.
The series is entertaining, amusing and informative and Matt even invites us to contribute to the decisions he faces along the way.
Definitely one that we'll be following.
Matt's Ultimate Team Part 1
Matt's Ultimate Team Part 2
Matt's Ultimate Team Part 3
Matt's Ultimate Team Part 4