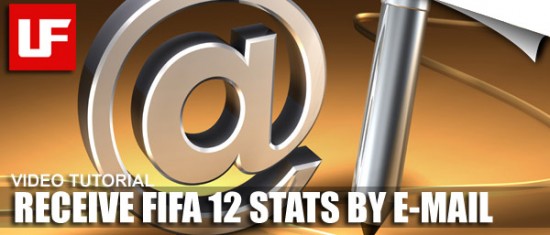 Did you know that you can get Match Reports e-mailed to you every time you play a match on FIFA 12? No? Well don't worry, you're not alone.
With the omission of a paper manual this year and the play now, read later attitude of us busy (and lazy) gamers a lot of neat little features in this year's FIFA seem to be getting overlooked.
The Match Reports give you lots of great statistics including score, player skill levels, possession, passing and tackling percentages and are a great way to track progression and look for areas to improve.
I'd definitely recommend these match report e-mails to anyone looking to improve their game. They really do highlight the good, the bad and the ugly of each match and act as a great incentive to play good football. (After all, no-one wants to receive a match report with 35% passing accuracy!)
I've put this video together to show you how to receive the reports (and if you think it will help you, why not give it a Like?)
Forward FIFA 12 Match Reports by E-mail
(By the way…  How did the fact it's got FIFA 11 written all over it slip past EA's quality control??? =O)