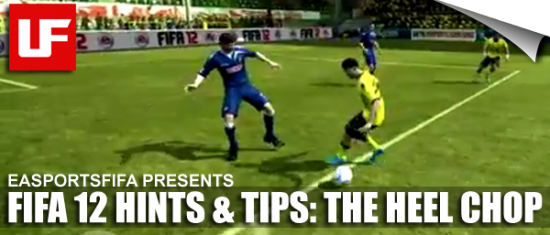 Here's the latest edition of EASPORTS Official Hints and Tips Series, The Heel Chop Tutorial.
If you don't use this skill move yet – YOU NEED TOO!  This is easily the most effective skill move in FIFA 12 and as the video says, it can be done on the run so can give you a really explosive change of direction.
There's no doubt about it, everyone should know how to do the heel chop.  If it doesn't beat your opponent it will create a bit of space, usually enough to get a shot off or play a good pass.
The only problem with the Heel Chop in FIFA 12 is that it's so easy to perform that players have a tendency to over-use it becoming predictable.  Despite it being a vital skill move that everyone needs, remember that it's still important to mix up your play often in order to keep your opponent on his toes.
You can view the rest of EA's FIFA 12 Hints and Tips Series here.