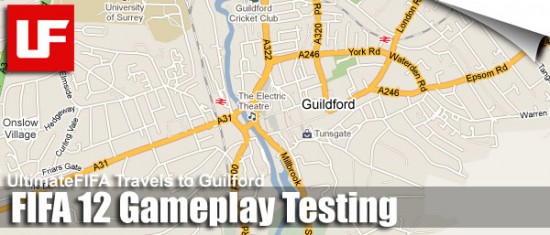 UltimateFIFA.com is off to Guildford today ready for a day of testing the latest build of FIFA 12 tomorrow at EA's UK Headquarters.
The embargo on the whole day lifts at 8am so we'll be able to bring you plenty of news, views and objective opinions throughout the day.
The day starts with FIFA 12 Lead Producer, David Rutter giving a presentation about Career Mode along with other things and we're lucky enough to have bagged some interview tome with the big man himself.
Then it's onto the testing (well… playing ;)).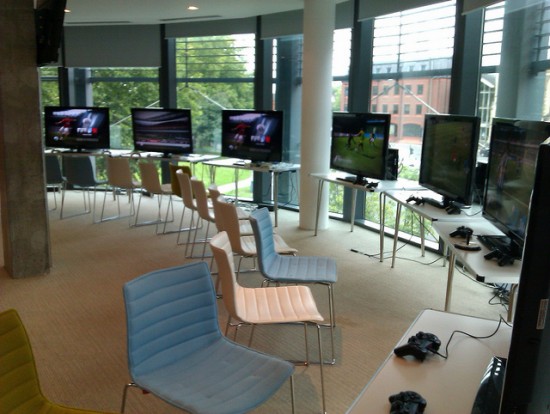 We'll be analysing plenty of gameplay aspects including tactical defending, opponent AI and the eagerly anticipated Impact Engine so keep checking in throughout the day.  Alternatively you can subscribe via the form to the right and recieve the updates straight to your inbox!
If you're on twitter make sure you follow UltimateFIFA on Twitter for all the up to the minute info as it happens!