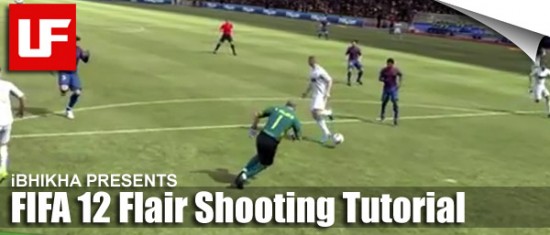 iBIKHA's back and this time he's brought us a great FIFA 12 Fancy / Flair Shooting Tutorial.
He shows us how to do a variety of fancy shots including the Roulette Back Heel Shot!
Despite reducing power and accuracy, fancy / flair shooting looks AWESOME if they come off.
So…  Want to see more great videos from iBHIKA??  What would you like to see?  Leave your ideas for a FIFA series for him in the comments and if there's any other tutorials you'd like to see, let us know!
If you haven't already, check out the fantastic FIFA 12 All Star Skills Series!
Founder of UltimateFIFA.com, Evertonian *groan*, entrepreneur. I'm a Chartered Member of the Chartered Institute for Securities and Investment which I put to good use in the Ultimate Team market. ;)