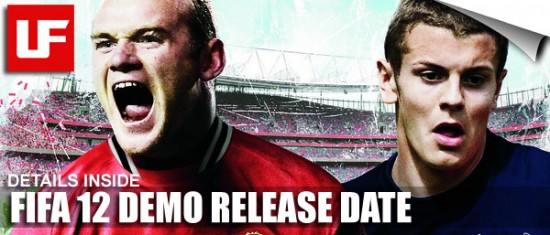 Finally we can excited about getting our hands on FIFA 12 with the FIFA 12 Demo Release Date announced today at Gamescom.
I'm dying to see your reaction when you finally get to grips with Tactical Defending and Precision Dribbling first hand.
FIFA 12 Demo will be released on 13th September 2011!
I'm really excited to play the demo myself and I'm really hoping the game's come on leaps and bounds since I got the chance to play it at EA's offices in Guildford.  The code is still going to be a few weeks behind the final build but it should be a great indication at what we can expect in the final release!
Another thing to look out for (not that you can miss it) is the Impact Engine! The way players interact with each other has come one leaps and bounds…