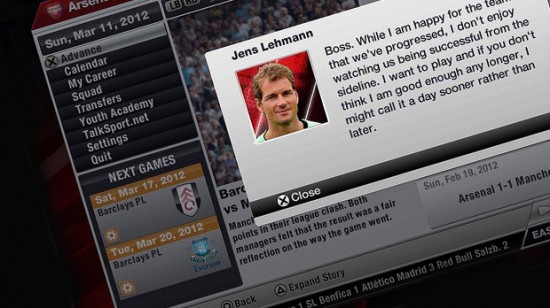 With so much focus put into Career Mode in FIFA 12 and having a chance to try it out at EA Guildford back in July we're incredibly excited about this particular game mode.
The new additions to Career Mode such as player interaction / demands, press relations, youth academy, scenario specific commentary along with EA cranking the difficulty up at the highest levels should really help increase the longevity of your managerial career.
There's also another major step up in the FIFA 12 transfer system with CPU managers becoming uber aggressive when it comes to getting their man.  With the addition of Transfer Deadline Day aswell it makes for a much more exciting and rewarding transfer window.
See what happens on Transfer Deadline Day and see what other improvements have been made to buying and selling in FIFA 12 Career mode.