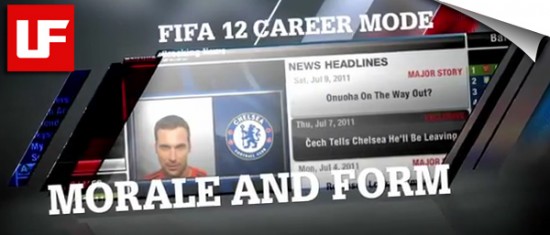 FIFA 12 Creative Director, Simon Humber, talks us through one of the new features in this year's Career Mode.
Having been lucky enough to try out FIFA 12 Career Mode already I can vouch for the amount of effort put in to improving the mode this year.
The introduction of more player interaction certainly adds new challenges career mode from picking the team on match day to dealing in the transfer market.
Player moral and form coupled with EA's other tweaks to the mode and attention to detail should give FIFA 12 Career Mode having a lot more longevity than previous years and I'm really looking forward to getting my teeth stuck into it this year.