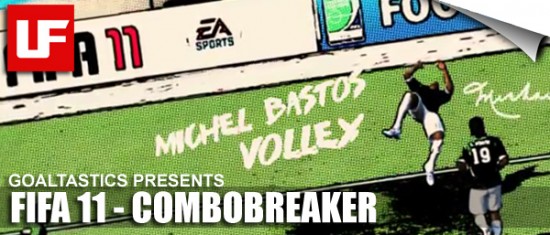 There's a tonne of new FIFA Directors on the YouTube scene and plenty of skilful goals to boot (excuse the pun) but it's really refreshing when we see someone try to produce something a bit different.
FIFA 11 – Combobreaker, expertly edited by lilchav for Goaltastics brings us an original comic book feel on top of some quality FIFA 11 gameplay.
For more follow Goaltastics on Twitter and make sure you subscribe to Goaltastics on YouTube.
Enjoy!